The Experts at Model Furniture Gallery Give Life to Your Dreams!
It starts with an idea, a concept or a vision.  Julie Baker, Professional Interior Decorator, then goes to work to breathe life into your dream! Model Furniture Gallery customers have the distinct luxury of being provided with the services of a skilled interior decorator each time they make a purchase.  From advice on how to artfully arrange artwork and pictures on a wall to distinct and complete decorating of an entire home – Julie and her team do it all!
When Lloyd contacted Julie, his dream was to have someone take his newly purchased house and transform it into a move-in ready home for him and his cherished companion.  The process began with thorough consultation and agreement with Lloyd and Ann regarding colors, styles, textures, functionality and budget. Julie and her team then went to work.  One of the first issues to tackle was to completely change the interior paint from an unwanted canary yellow to a much warmer tone.  This basic yet critical task, served well to compliment the new interior furnishings and accessories.
With freshly painted walls now providing the perfect palette, the interior decorating process went full speed ahead.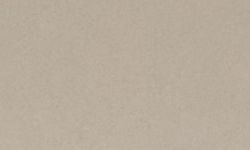 Transforming a blank wall …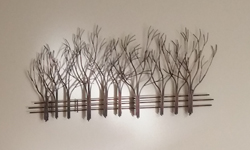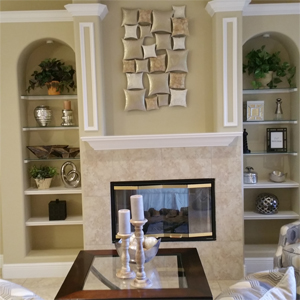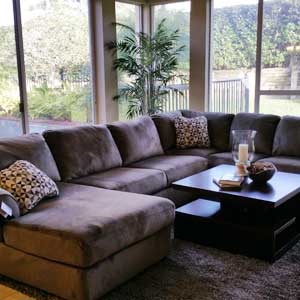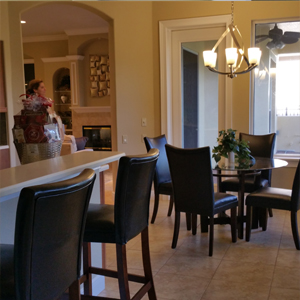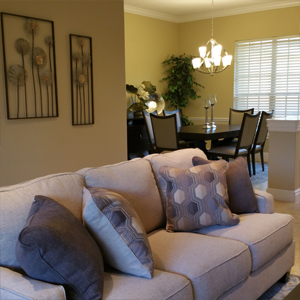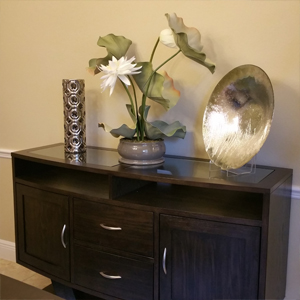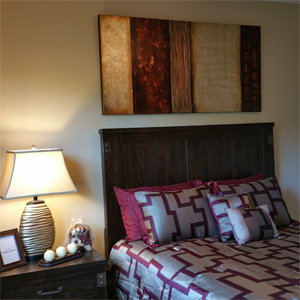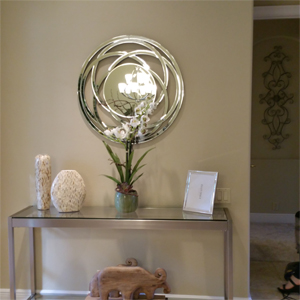 Welcome Home Lloyd & Ann!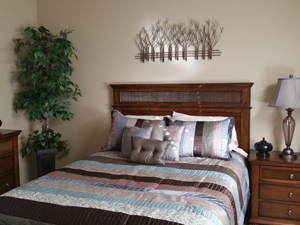 Elegant Furnishings the keep the Modern Theme Flowing throughout the Home!
Julie and her interior decorating team then selected the perfect furnishings for the modern design concept. The quality, value and modern style of the bedroom furniture from Progressive Furniture helped to keep the project within budget and provided this room with a current and cozy feel.
Your Home Can Look Like a Model Too!
The combination of Julie's interior decorating experience along with the clients' desire for a modern style and move-in ready home, transformed a dull and uninteresting house into a beautiful and breathtaking home.  Furnishings were primarily selected from Ashley Furniture, Liberty Furniture, and Progressive Furniture.  Model Furniture Gallery is pleased to carry furniture lines from these and many other quality manufacturers.
Julie Baker is an Award-Winning Interior Decorator and Founder of Model Furniture Gallery in Orange City, Florida. Her favorite past time, besides riding her horse, is helping customers select the perfect furniture and accessories for their home or office. With a professional Interior Decorator on your side … your home or office can look like a model too!  Contact Julie Baker today for a FREE Consultation (386) 775-6406.